Fish & Wildlife Electronic Forms
Increase Your Data Collection Efficiency and Accuracy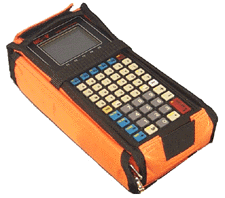 Increase your project's productivity and data accuracy with CMT's Fish and Wildlife Electronic Forms. These user-friendly software programs electronically emulate agency data collection forms, eliminating time-consuming re-keying and re-checking of data accuracy. Many biologists and project managers have found that using this software cuts their final report generation time from months to two or three days.
Fish and Wildlife Electronic Forms feature:
A spreadsheet-style grid that allows for easy review, editing and appending of data.
Electronic look-up tables and hint windows for species and other coded variables to speed data entry.
On-line error checking facility to minimize collection errors
Post-collection summaries at the touch of a key.
Easy data transfer from the hand-held computer to a desktop PC, or to a mainframe computer via modem.
Fish and Wildlife Electronic Forms are available for use with the PC-Series and MC-Series of rugged, waterproof, hand-held computers.
Ready-to-Use Programs
The following form collection programs are completed and are ready for use as-is or they can be modified to meet your agency's needs:
Oregon Department of Fish and Wildlife (ODFW)
Washington Department of Fisheries
Washington Department of Wildlife
Salmonid Commercial Sampling Form
Sport Fish Catch and Effort Form
Sport Fish Biodata Form
Sturgeon Commercial Sampling Form
Washington Department of Fisheries Hatchery Form
ODFW Hatchery Mark Recovery Sampling Form
Columbia River Intertribal Fish Commission, Oregon
New Mexico Department of Game and Fish
Warmwater Project Fish Collection Form
Oklahoma Department of Wildlife Conservation
Field Sampling - "Data Form 1"
Tennessee Wildlife Resource Agency
Wyoming Game and Fish Department
Stream Electrofishing Form
Creel Survey/Angler Interview Form
General
MC-ELECTRO - Electrofishing Software
MC-CREEL - Angler Interview Program
Custom Software Design Available
CMT can design a custom electronic form for your application for use with a MC-SERIES or PC-SERIES hand-held computer. Please contact us for further information.