CMT New Generation Total Station Cables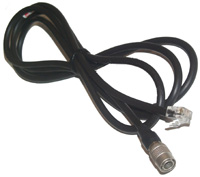 The original cable (denoted with a -G1 extension) comes with an RJ-11 (similar to a phone jack) connector which connects to the ACC-ADAPTER5 and then to your data collector or PC. If you still need the RJ-11 connector, please specify -G1 when placing your orders.
The -G2 cables have a molded 9-pin connector with thumb screws to provide a very durable and very reliable connection to your data collector or PC.
We have learned that by increasing the gauge of the cable from 26 to 24 (a 3 times increase in cross-section area of the conductor and many times stronger) we can make the connection much more durable.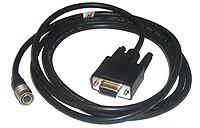 In addition, CMT has developed production tools specifically for the manufacture of high-quality total station cables.